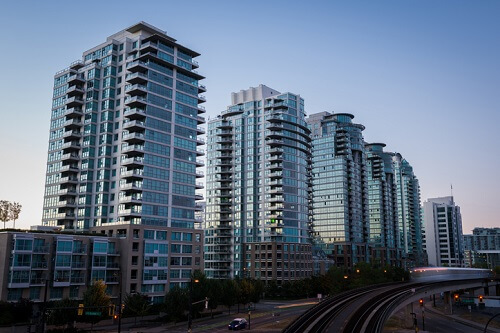 The blistering heat of the Vancouver residential real estate market is especially apparent in the city's detached houses – but fortunately for affordability hunters, some viable options still remain in the apartment segment.
Using August 2018 benchmark price data from the Real Estate Board of Greater Vancouver, a new analysis from information portal and brokerage Zoocasa found that Port Coquitlam is the best pocket of affordability in Metro Vancouver, as the average-priced apartment (valued at $471,700) requires an income of $69,782, which is $14,368 below the area's median household income of $84,096.
North Surrey is also a good choice for apartments (benchmark price of $433,100), as this property type in this locale requires a minimum income of $64,463. This is $13,031 lower than the actual median income of $77,494.
1. West Vancouver
Benchmark Price: $1,190,200
Minimum Required Income: $167,738
Actual Median Income: $89,808
Income Gap: $77,930
2. Vancouver West
Benchmark Price: $825,000
Minimum Required Income: $117,922
Actual Median Income: $65,327
Income Gap: $52,292
3. Burnaby East
Benchmark Price: $782,800
Minimum Required Income: $112,165
Actual Median Income: $64,737
Income Gap: $47,428
4. Richmond
Benchmark Price: $685,500
Minimum Required Income: $98,892
Actual Median Income: $57,779
Income Gap: $41,113
5. Burnaby South
Benchmark Price: $717,800
Minimum Required Income: $103,298
Actual Median Income: $64,737
Income Gap: $38,561
FULL ARTICLE LINK
https://www.mortgagebrokernews.ca/news/affordability-options-still-remain-in-vancouvers-apartment-market-247943.aspx